Bulldog Aron Harness Metallic Leather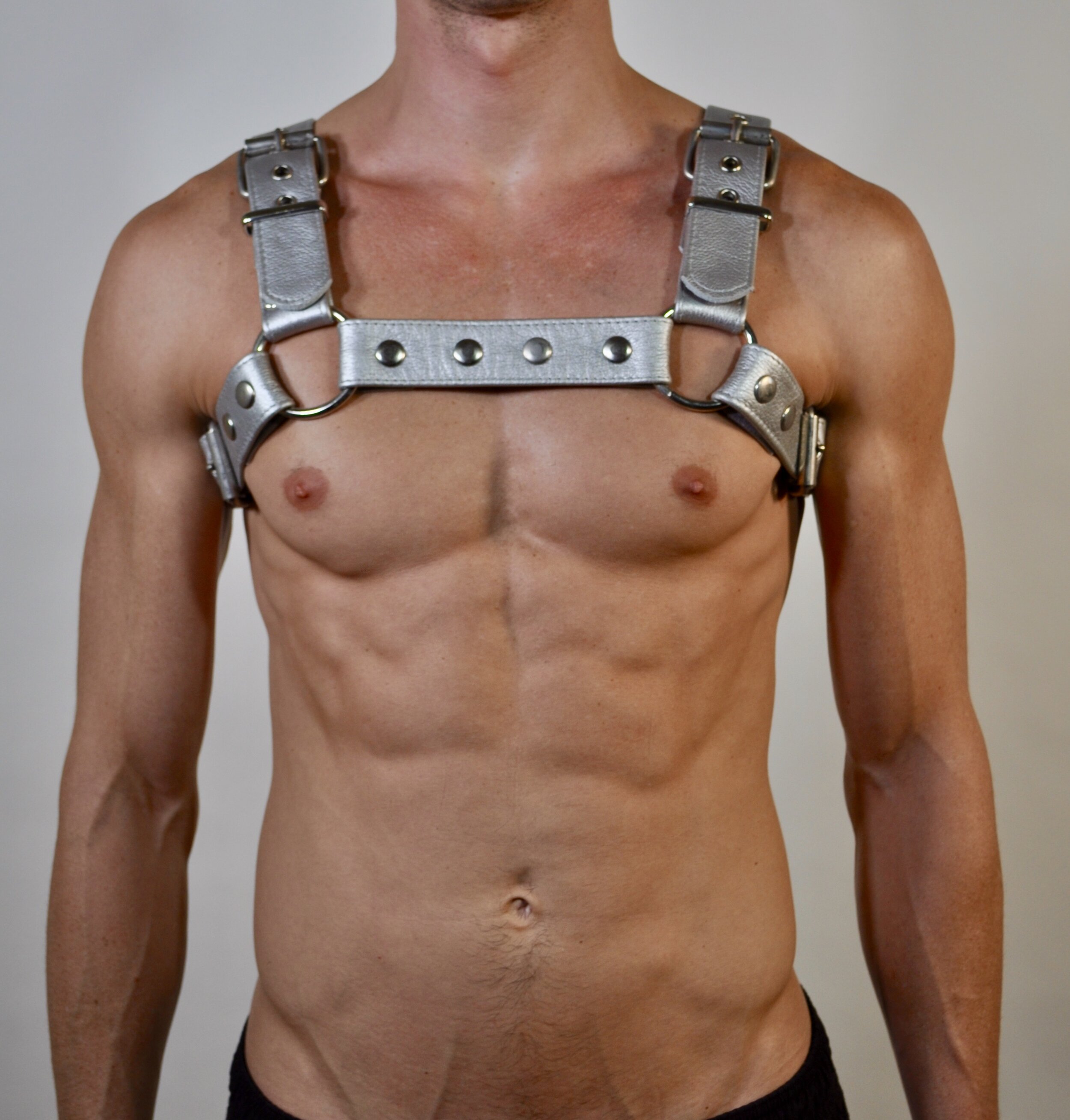 Bulldog Aron Harness Metallic Leather
Our Aron Bulldog Harness made from garment leather. Has a comfortable feel the moment you put it on. Black or silver (snaps, ring and buckle) hardware. You will look stunning. It is adjustable to your body.
Details:
Made in full leather, and metal rings, buckles, and rivets.
Double layer of leather construction (folded).
Sewn with bonded nylon thread.
Highly adjustable with 4 buckles.
O rings in 2 inch
Straps 1.5 inch
Straps have snaps for a better customized fit.
Make the measurement over the fullest part of your chest and right under your arms. Don't let the measurement tape drop across your back. (Is better if someone does it for you) build muscle, breathe in half way when you measure.

SIZE INCHES CENTIMETERS
S/M 34 - 36 86 - 91
S/M 36 - 38 91 - 96
S/M 38 - 40 96 - 101
S/M 40 - 42 101 - 106
S/M 42 - 44 106 - 111
L/XL 44 - 46 111 - 117
L/XL 46 - 48 117 - 122
L/XL 48 - 50 122 - 127
L/XL 50 - 52 127 - 132
L/XL 52 - 54 132 - 137